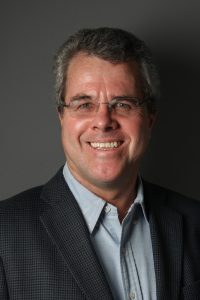 Ross is the KPMG Law — King & Wood Mallesons Professor of Disruptive Innovation, a Scientia Professor and an ARC Laureate Fellow at UNSW Sydney. His research on FinTech and RegTech has been cited, and downloaded from SSRN, more often than that of any other social scientist in the world. He has consulted to governments departments in 14 nations, including the U.S., and twice been a Fulbright Scholar, at Yale and Duke.
Ross' leading articles on financial technology (FinTech) and regulatory technology (RegTech) are each the most cited in their fields. His foundational research outputs with earlier research teams can be found here.
A key indicator of social science research impact is readership on the Social Science Research Network (SSRN), an open-access online repository for accounting, economics, finance & law, on which over 400,000 scholars post their work. Ross' research on FinTech and RegTech has been downloaded more often from SSRN than that of any other social scientist in the world.
Across law, as a discipline for the past three years, his work has been the second most frequently downloaded from SSRN behind only that of Cass Sunstein of Harvard. His two usual co-authors, Professors Douglas Arner and Dirk Zetzsche, each also rank very highly in SSRN downloads.
Visiting Professorial Fellow
Douglas Arner is the Kerry Holdings Professor in Law, RGC Senior Fellow in Digital Finance and Sustainable Development and Associate Director of the HKU-Standard Chartered Foundation FinTech Academy at the University of Hong Kong. He is an internationally renowned expert in FinTech regularly consulting financial regulators throughout the world and the 3rd most downloaded legal scholar globally on the Social Science Research Network (SSRN).
Douglas is also Associate Dean (Taught Postgraduate and Development) of the Faculty of Law at HKU, co-founder of HKU's Asian Institute of International Financial Law, and Faculty Director and co-founder of multiple LLM Programmes at HKU. He led the development of Introduction to FinTech – launched with edX in May 2018 and now with over 100,000 learners spanning almost every country in the world – and the foundation of the edx-HKU Online Professional Certificate in FinTech.
Douglas has published eighteen books and more than 200 articles, chapters and reports on international financial law and regulation (see here and here) and has been a Visiting Professor or Fellow at Duke University, the Hong Kong Institute for Monetary Research, IDC Herzliya, McGill University, the University of Melbourne, National University of Singapore, Shanghai University of Finance and Economics, and Zurich University, among others.
In 2020, Douglas was awarded an inaugural Hong Kong Research Grants Council Senior Fellowship to study the role of digital finance in financial inclusion and the UN Sustainable Development Goals.
Visiting Professorial Fellow
Dirk Zetzsche is Professor of Financial Law at the University of Luxembourg where he holds the ADA Chair in Financial Law (inclusive finance) and leads the Faculty of Law, Economics and Finance's House of Sustainable Governane & Markets. He is also one of the Directors of the Center for Business & Corporate Law at Heinrich Heine University Düsseldorf. Dirk is a leading expert in financial law and the 6th most downloaded legal scholar in the world on the Social Science Research Network (SSRN).
Dirk's research focuses on financial and corporate law, in particular on FinTech, RegTech, CorpTech and alternative investment funds, institutional investments as well as inclusive and sustainable finance. He is the author of some 300 publications (see here and here) including a number of globally leading articles on FinTech and RegTech, corporate governance, sustainable finance and two leading treatises on collective and alternative investment law and regulation.
Dirk has presented and lectured at leading universities around the world. He has also advised and presented to, among others, the Australian Securities and Investment Commission, the Bank of International Settlements, the Financial Stability Board, the European Commission, the European Parliament, the European Securities & Market Authority, the Hong Kong Monetary Authority, the German Secretary of Justice, the German Secretary of Finance as well as the Governments of Luxembourg and Liechtenstein. He regularly cooperates with development organisations and agencies across the globe, including, inter alia, ADA, the Alliance for Financial Inclusion, the Asian Development Bank, the Islamic Development Bank, the German GIZ, the Toronto Centre, the World Bank, the United Nations, and the Carnegie Establishment on International Peace.
Anton is a Senior Lecturer at UNSW Sydney specialising in banking and finance law, with a focus on FinTech, RegTech and cybersecurity. He has over 10 years of experience as in-house counsel for major commercial banks in Moscow and as senior associate at a law firm in London.
Prior to joining UNSW Sydney, Anton worked as head of international business divisions in the legal departments of several commercial banks and as a Research Fellow at the British Institute of International and Comparative Law. His experience covers advising on banking regulations and legislation applicable to financial intermediaries, as well as a wide range of financing transactions.
Anton also specialises in the area of secured transactions law and transnational commercial law: he is the author of a monograph on the documentary history of the Cape Town Convention on International Interests in Mobile Equipment (Hart, 2021) and the general editor of the Cape Town Convention Journal.
Anton holds several law degrees from Russia and the UK, including an MJur and a DPhil from the University of Oxford.
Natalia is a Research Fellow at UNSW Sydney and an Associate Fellow of the Higher Education Academy, UK. Her research interests cover the regulation of data and new and emerging technologies with a particular focus on international law and comparative law.
Prior to joining the ARC Laureate Fellowship team, Natalia was a Lecturer and a Research Fellow at UNSW Canberra (the Australian Defence Force Academy) where she focused on the application of international law to State operations in the cyber domain, and the law, ethics and value sensitive design of emerging military and security technology. Her monograph on the legal duty of States to conduct weapons reviews is coming out with Cambridge University Press in February 2022.
Natalia's earlier professional path includes Teaching Fellowship at the University of Melbourne, research and editorial positions at the Max Planck Institute for Comparative Public Law and International Law, Heidelberg, and in-house legal advice on matters of contract and labour law for private sector companies in Germany and Malta.
Natalia completed her undergraduate studies in law at the University of Heidelberg (2011), holds an LL.M in Public International Law from the University of Utrecht (2013), and a PhD from the University of Melbourne (2018).
Dr. Cheng-Yun Tsang is an Associate Professor at the College of Law, National Chengchi University (NCCU), and a Visiting Fellow at UNSW Sydney.
Cheng-Yun teaches FinTech and the Law, Banking Law, and Governance of Global Finance at NCCU. He is also the Director of the RegTech/SupTech Innovation Laboratory at NCCU's FinTech Research Center. He also serves on the Board of Directors of the National Credit Card Center in Taiwan. Cheng-Yun's research is focused on the regulation of FinTech – RegTech/SupTech, cryptocurrency, blockchain, regulatory sandboxes, and, in particular, open banking. Prior to joining NCCU, he was a Research Fellow at UNSW Sydney and a member of UNSW Law's Digital Financial Services Research Team. Cheng-Yun was awarded the Young Scholar Fellowship (the Columbus Program) by Taiwan's Ministry of Science and Technology. The Fellowship is a five-year national research grant on FinTech Law and Regulation (2020-2025).
Cheng-Yun received his SJD and LLM from Duke University School of Law and his MBA from National Taiwan University. His works have appeared in such journals as Capital Markets Law Journal, Banking & Finance Law Review, UNSW Law Journal, Modern Law Review, The University of Illinois Journal of Law, Technology & Policy, The University of Pennsylvania Journal of Business Law, Review of Banking and Financial Law, and Houston Journal of International Law.
The list of Cheng-Yun's publications can be found here.
Mia is a Research Fellow at UNSW Sydney. She graduated from UNSW with a Bachelor of Laws (Hons I) / Bachelor of Arts (with Distinction).
Vien is studying a Bachelor of Commerce (International Business) / Bachelor of LAWS at UNSW Sydney.
Jack is studying a Bachelor of Arts / Bachelor of Laws at UNSW Sydney.
Rachel holds a Bachelor of Business (Accounting) and is currently pursuing a Juris Doctor at UNSW Sydney.
Alex is studying a Bachelor of Computer Science / Bachelor of Commerce at UNSW Sydney.